Yesterday I enjoyed lunch at one of Houston's culinary treasures,
Revival Market
, a neighborhood grocery, butcher & charcuterie, with a café & coffee bar, dedicated to sourcing its food locally. While the service was slow, the man working the register was extremely friendly and helpful. The space feels somewhat industrial and urban chic, but at the same time it quite earthy and refreshing.
I chose the special combo Banh Mi Vietnamese sandwich. For $10 I thought, "This sandwich better taste good!" Well, I was not disappointed in the least. I mean, look at the size of this sandwich! The ingredients were all fresh and the meat was of the highest quality. The
nuoc mam
fish sauce was to die for!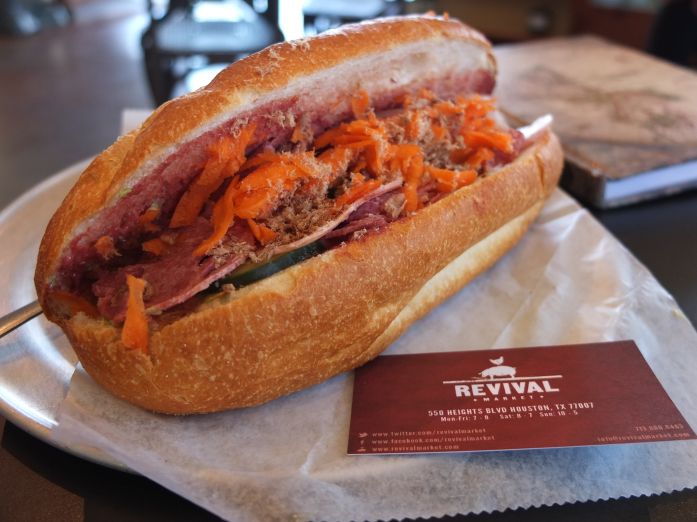 In addition to the butcher and coffee bar, they have a small selection of local produce and other products. I will definitely be visiting Revival Market again!